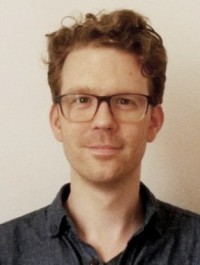 Roel Lutkenhaus
PhD Candidate
Roel Lutkenhaus (MSc.) is a PhD candidate at the Center for Media & Health and the Erasmus University Rotterdam. He researches the effects of interactive storytelling in Education-Entertainment (EE) on a health-related behavior, focusing on new formats, strategies, and technologies.

Roel holds a bachelor's in Arts and Technology and graduated on implementing cross media formats in print media organizations (2007). He worked in online journalism for a few years before starting the master Communication Studies at the University of Twente (2011). His track focused on customer behavior in a digital world and the interplay between off- and online media.

After his master's, Roel developed methods for audience research using web scraping and language modeling technologies. Using these insights, he tailored content strategies to the needs of various audiences – an approach he aims to further develop and apply for a healthier society.
Back to overview